One of my best friend recommended me a movie called
"Daisies"
.
I had heard of the movie on magazines and in movies, but had never actually seen it.
And it was incredibly adorable. and also weird.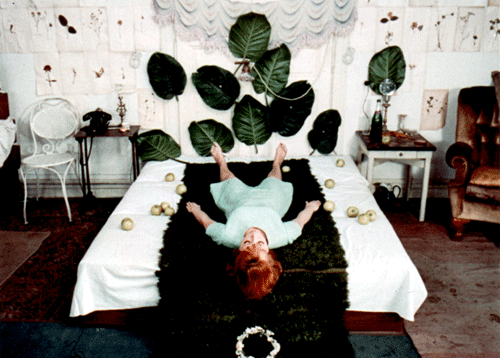 Full of flowers and pastel colours,
ruffles and ribbons,
but also full of dark mood
from things that recalls you words like "death", "destruction", "isolation","jealousy"and so on.
I just loved it.
It was almost 3 o'clock in the morning when I finished the movie.
but I still couldn't pull my mind back from the world of the movie.
So I took a picture dedicated to the movie.
(also the dino is from that friend who recommended me "Daisies"! It's lovely, right?)
mata ne.
y